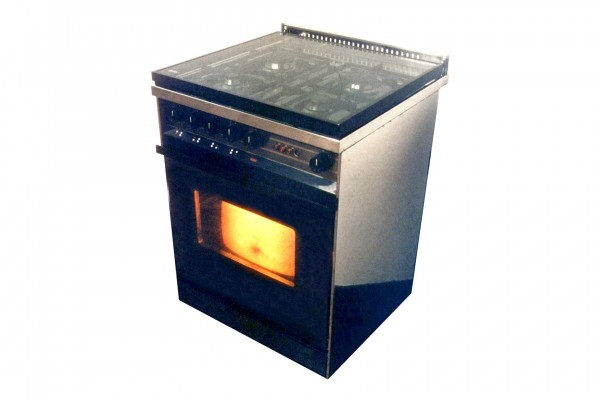 Impressioni di una stufa davanti a un bambino / Impression of a stove in front of a child, 1999
Stove, monitor, speakers, life-size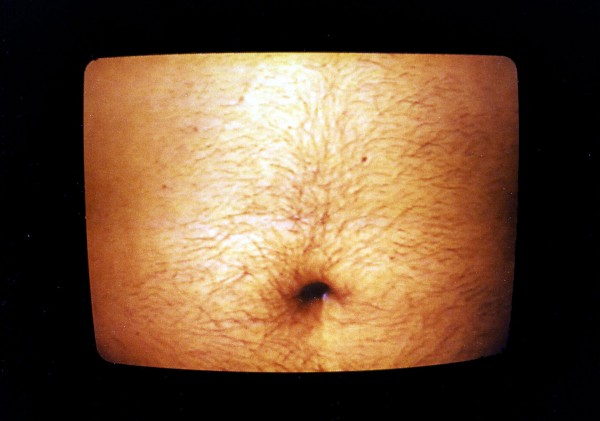 Impressioni di una stufa davanti a un bambino / Impression of a stove in front of a child, 1999 (detail)
Stove, monitor, speakers, life-size
Andrea Contin, irriverente, ma neanche tanto, propugnatore di una possibile critica gastronomica all'identità opulenta? Forse.
Comunque sia Impressioni di una stufa davanti a un bambino è una sorta di denuncia ad una realtà domestica, che nessuno spazio sembra offrire per altre opportunità o desideri.
Due immagini in opposizione si sono sovrapposte nell'elaborazione dell'opera: da un lato la sensazione di infinita dolcezza e calore, che scaturisceinnanzi a impressioni di un bambino davanti a una stufa di Medardo Rosso, dall'altro la dimensione di gusto-disgusto, uso e consumo di oggetti domestici accanto ai quali vive un flusso energetico, lo stesso che lo stomaco di una stufa sembra sprigionare.
Enrico Gusella
Is Andrea Contin an irreverent (but not excessively so) proponent of a possible gastronomic critique of opulent identity? Perhaps.

In any case Impressioni di una stufa davanti a un bambino (Impressions of a stove standing before a child) in some sense denounces a kind of domestic life, which appears to leave no room for other opportunities or desires. Two contrasting images have been superimposed to create the work: on one hand the feeling of endless gentleness and warmth generated by Medardo Rosso's Impressioni di un bambino davanti a una stufa (Impressions of a child standing before a stove), on the other the taste-distaste, use and consumption of domestic objects accompanied by an energy flow, the same kind the belly of a stove seems to give off.
Enrico Gusella