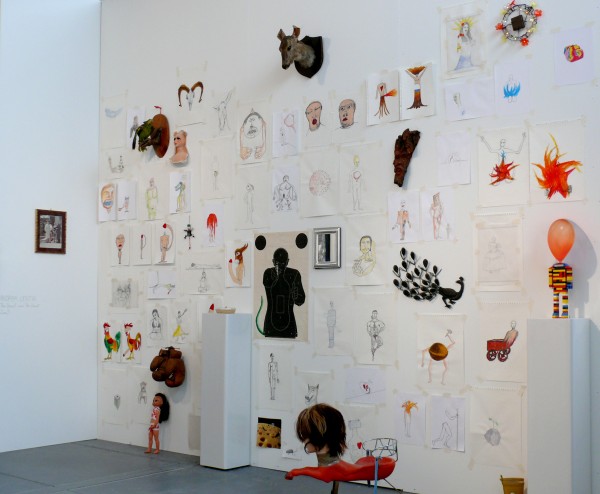 Installation view, Scope Art Show, Basel, 2009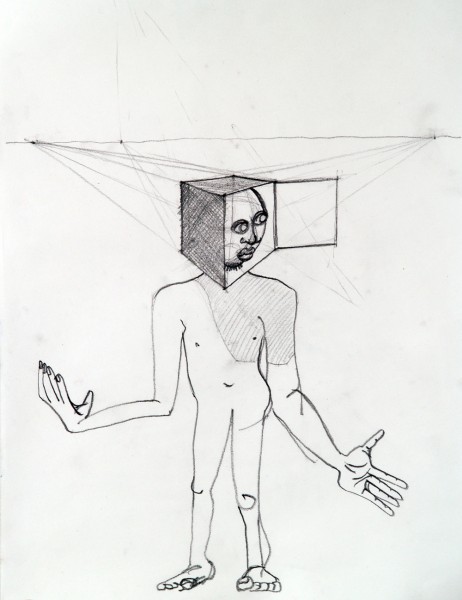 Prospettiva / Perspective, 2009, pencil on paper, cm 42×29,7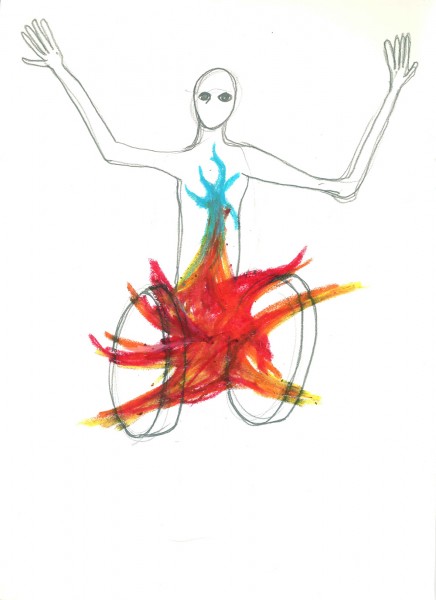 Flame (as I am), 2009, pencil and pastel on paper, cm 42×29,7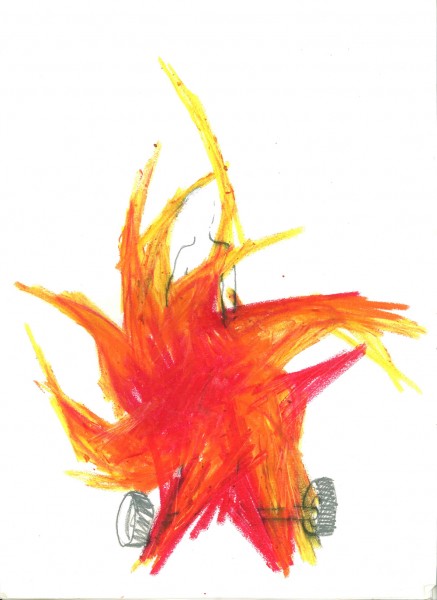 Flame (better fool than dead ), 2009, pencil and pastel on paper, cm 42×29,7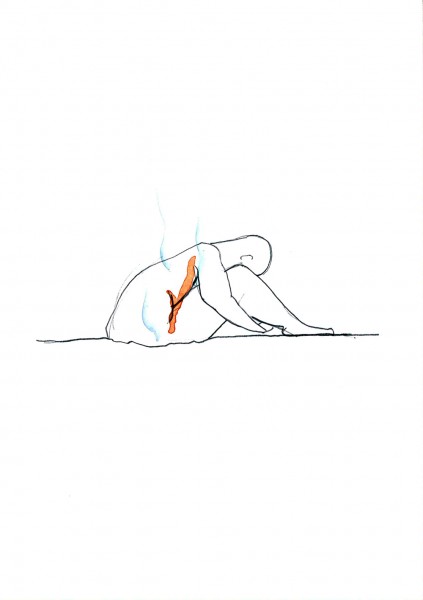 Flame (don't let it die), 2009, pencil and pastel on paper, cm 42×29,7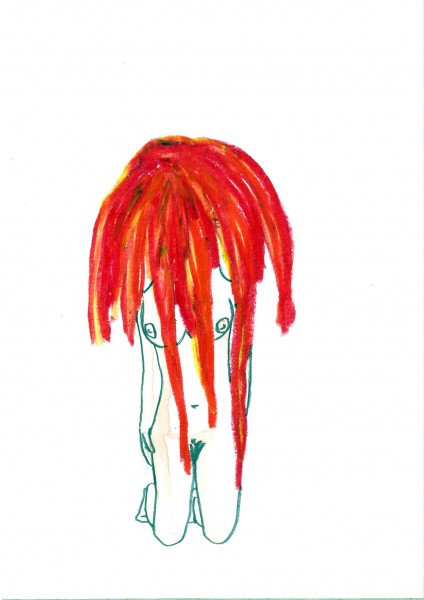 Chiara, 2009, pencil and pastel on paper, cm 42×29,7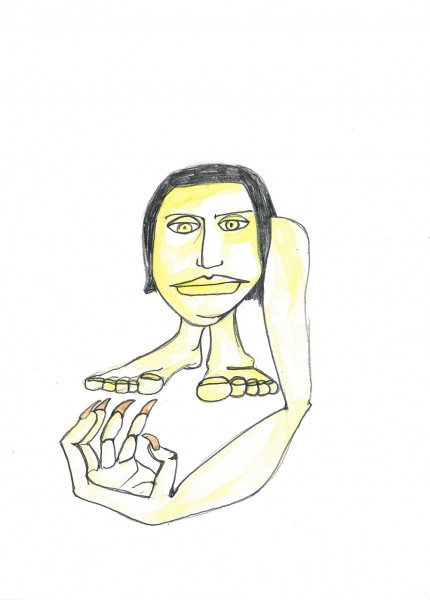 G., 2009, pencil and pastel on paper, cm 42×29,7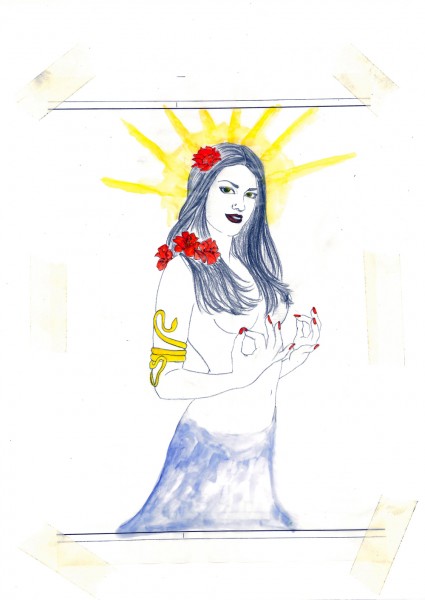 Lara, 2009, pencil and pastel on paper, cm 42×29,7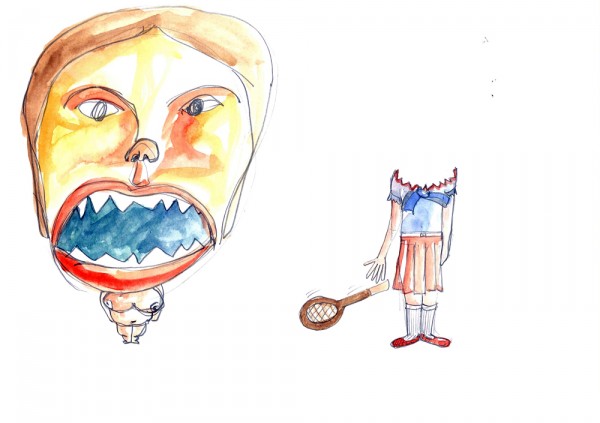 Mother and doughter, 2009, pencil and pastel on paper, cm 42×29,7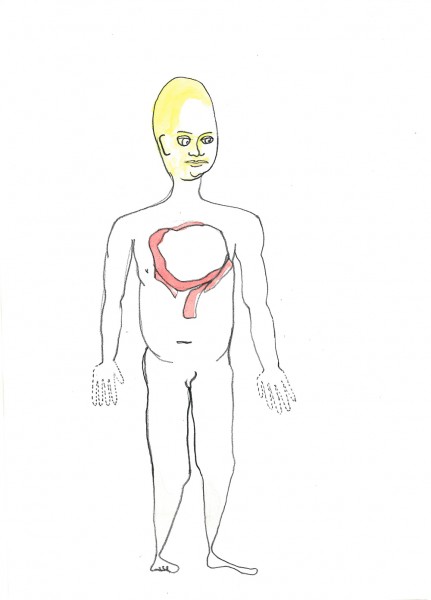 Andrea P., 2009, pencil and pastel on paper, cm 42×29,7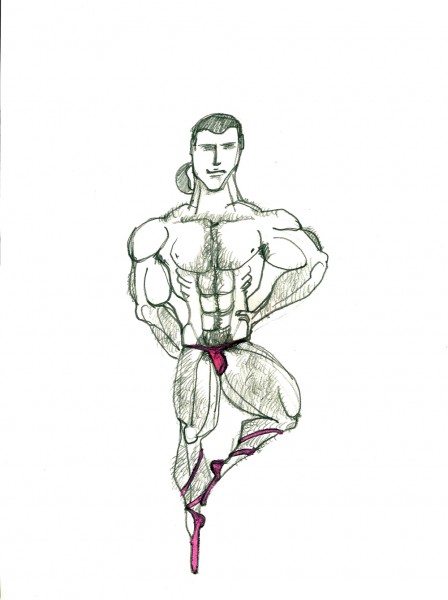 Danseur, 2009, pencil and pastel on paper, cm 42×29,7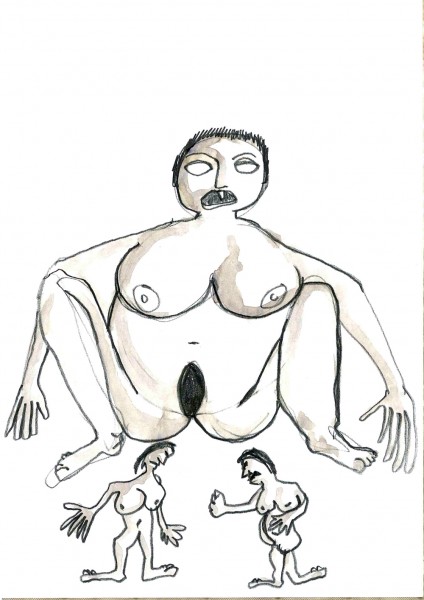 Mammina cara / Mommy dear, 2009, pencil and water colors on paper, cm 42×29,7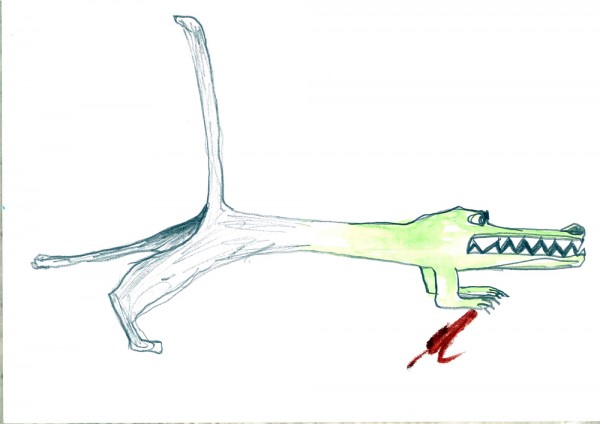 Iccri, 2009, pencil and water colors on paper, cm 21×29,7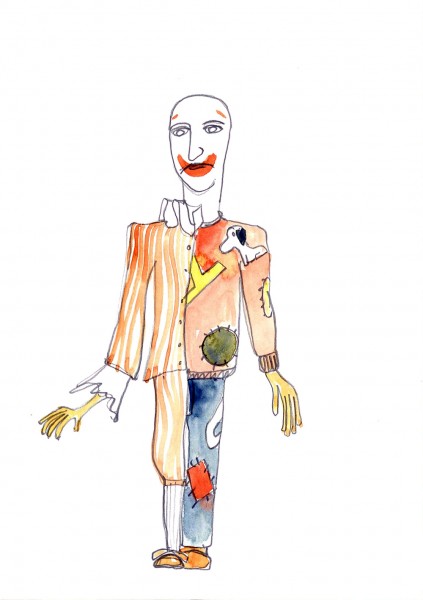 The fighter clown, 2009, pencil and water colors on paper, cm 29,7 x21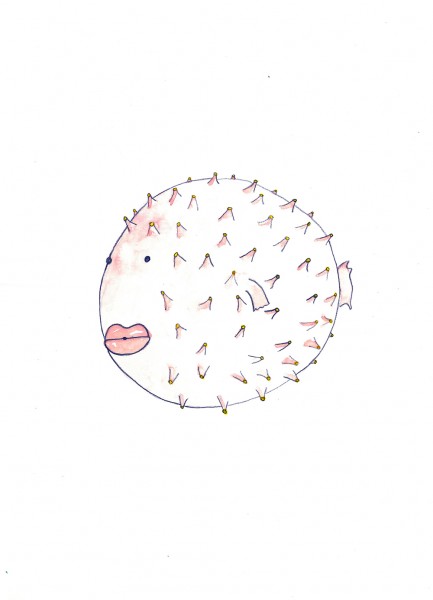 Fabi, 2009, pencil and water color on paper, cm 42×29,7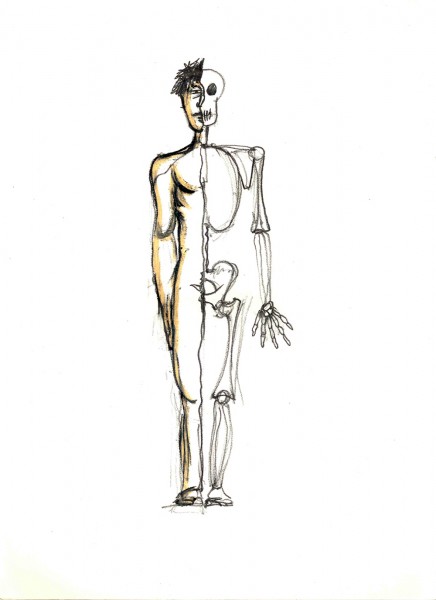 The self-sculptor, 2009, pencil and pastel on paper, cm 42×29,7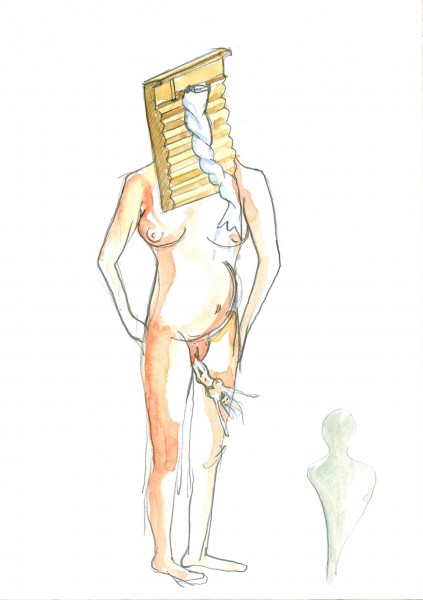 Catarthic Birth, 2009, pencil and water colors on paper, cm 29,7×21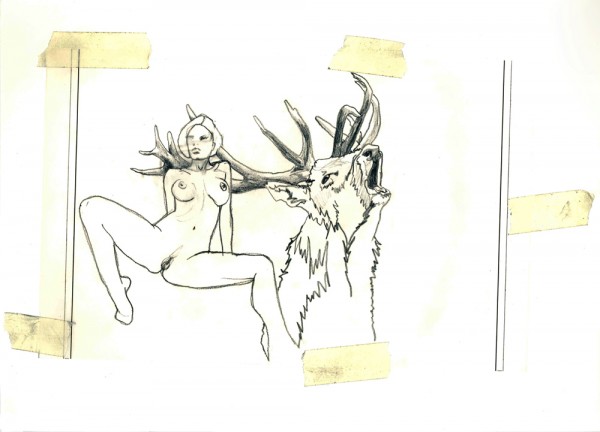 Woman and Stag, 2009, pencil on tracing paper, tape, paper, cm 42×29,7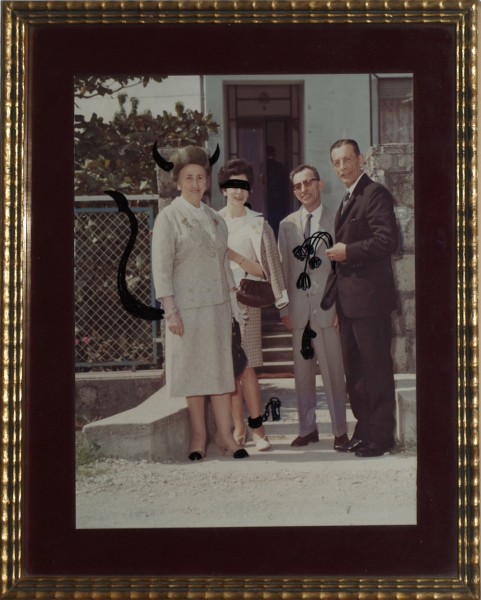 Famiglia Cristiana / Christian Family, marker on glass, vintage photograph, cm 24×19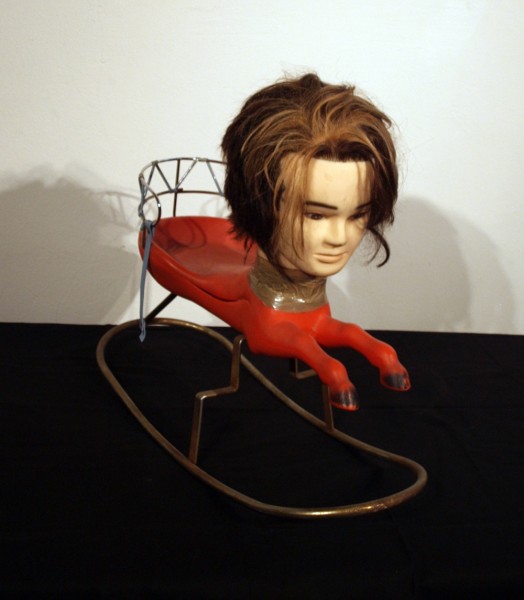 Lento, 2009,assemblage, about cm 60x80x30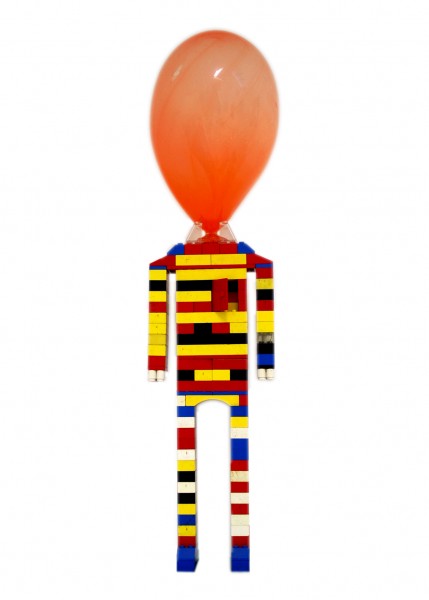 Pierpaolo, 2009, Lego briks and Murano glass, width cm 55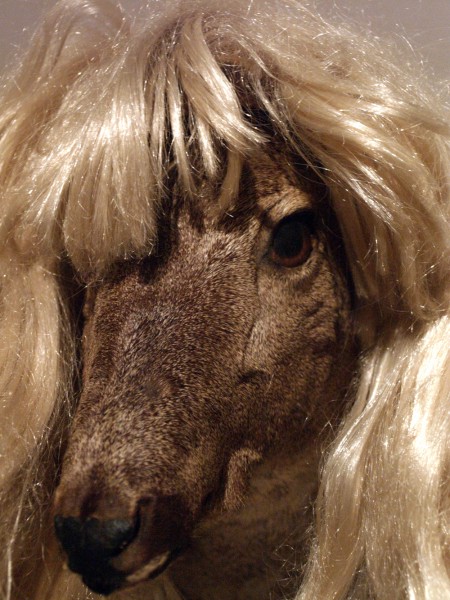 Veado, head of a stuffed animal, wig, life size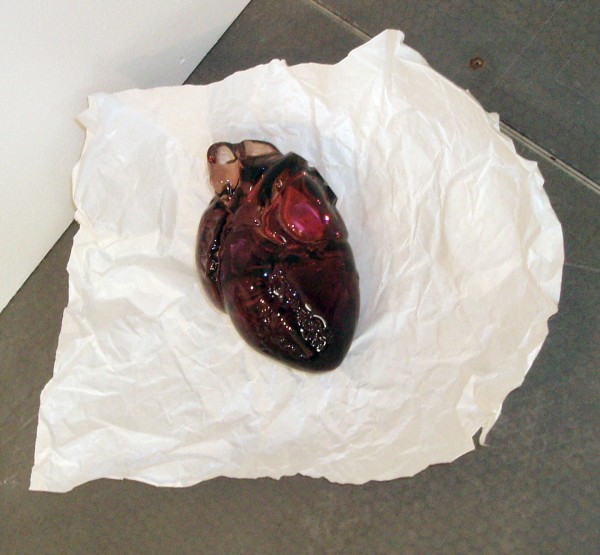 Mon coeur mis à nu, 2009, Murano glass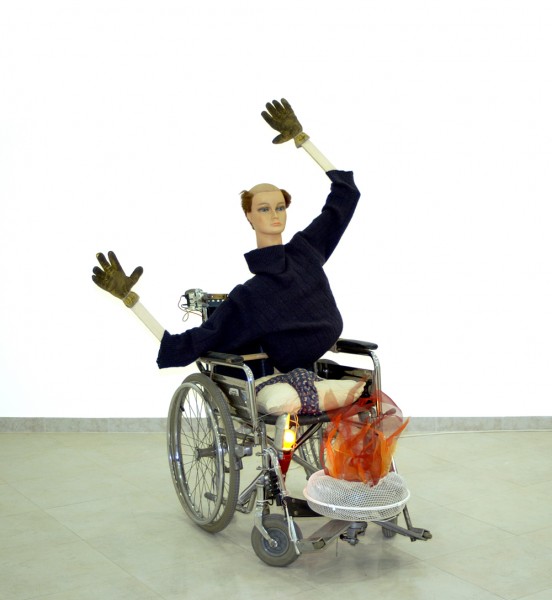 Luigino, 2010, assemblage, life size
LA BESTIA E IL CUORE
 L'artista con la sua capacità visionaria riesce, uno per tutti, a buttare il proprio cuore al di là del muro, per vedere e riportare un simbolo di salvezza. È l'artista che fra gli uomini ha la capacità di leggere, di cogliere, di intuire, di avere uno sguardo diverso, di indicare la strada ad altri.
Segno che si fa indicazione e direzione.
Significato che traduce la sofferenza dell'uomo odierno, impantanato nella melma della disumanità, in un percorso dove il Logos riordina il Caos e dà vita alla forma umana facendo di essa un Cosmo.
Ci viene chiesto, per comprendere il percorso metaforico dal non-io al riscatto di una individualità consapevole, di non usare la percezione sensibile naturale, bensì la vista che nasce dalla volontà di riappropriarsi di Sé, in un processo di libertà continua dove l'Io diventa Umano riscattandosi dagli automatici istinti distruttivi.
L'Io diventa Umano solo nel momento in cui conquista la propria sovranità e la riconosce in chi ha di fronte: sovranità che, sola, salvaguardia il cuore di ogni uomo.

Luisa Altafini
THE BEAST AND THE HEART 
It is the artist who, thanks to their visionary foresight, manages to make that great leap of faith in order to catch sight of and bring us a symbol of salvation. It is the artist, amongst all men, who has the ability to read, grasp, sense and embrace a different vision of things, so as to show the way for others.
A sign that guides us and indicates the way ahead.
Bestowing meaning on the suffering of modern-day man, stuck in a mire of inhumanity, along a path where Logos reorders Chaos and gives life to human form by making it a Cosmos.
In order to understand the metaphorical path from the non-ego to the reassertion of conscientious individuality, we are asked not to use natural sensible perception but rather the kind of vision that comes from a desire to re-appropriate oneself in a process of ongoing freedom, in which the Ego becomes Human as it saves itself from automatic destructive instincts.
The Ego only becomes Human at that very moment when it regains its own sovereignty and acknowledges it in the person standing before it: sovereignty which, alone, safeguards the heart against everybody else.
Luisa Altafini